Custom Printed Wall Murals
Custom Wallpaper Printing For Home, Office And Retail Interiors
Bring an entire empty wall to life with custom printed wallpaper. Just pick a wall, create your own design from scratch (or choose an image or illustration from an image library), and easily install it when your wallpaper order arrives. Custom wallpaper printing allows you to choose your own photos, images or designs for home, office and retail interiors.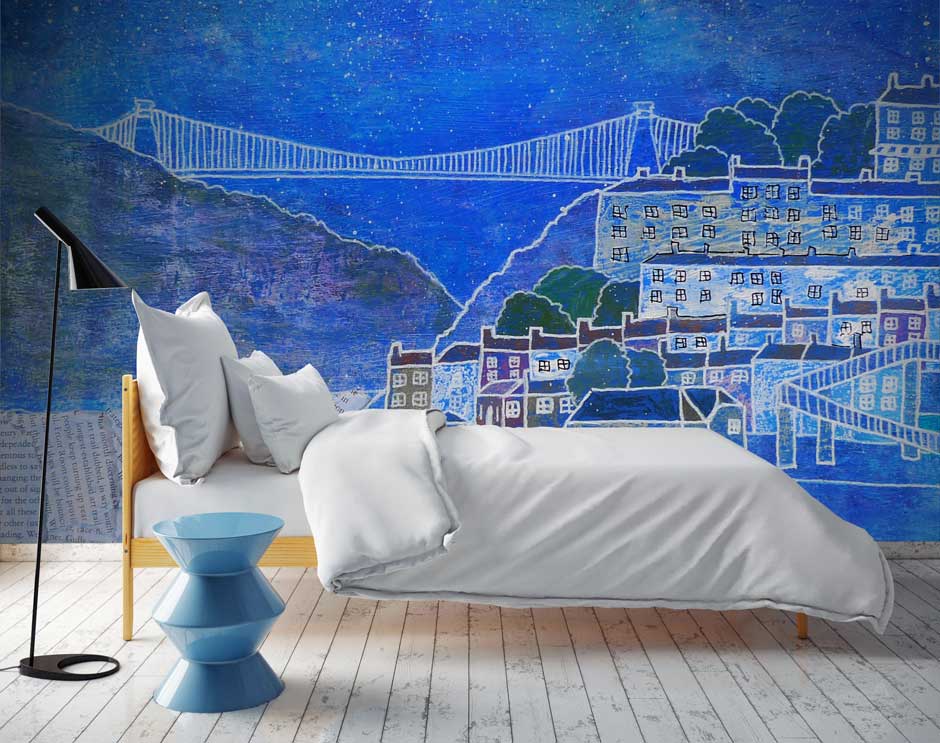 CREATE YOUR OWN CUSTOM WALLPAPER
You can upload your image or design file and let us know about your mural plans. We will evaluate your file at the wall size you specified and get back in touch with more details and prices.
Upload your file (JPG, TIF, PDF, AI, PSD, EPS)
Complete enquiry form
Response within 24 hours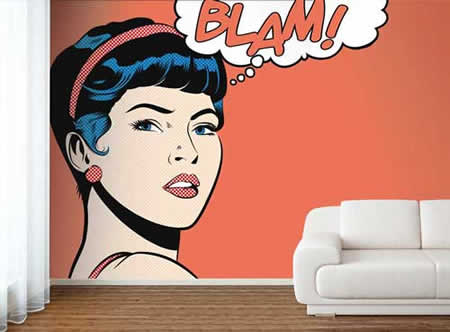 Choose From These Leading Wallpaper Brands:
We can print your design or image onto several custom wallpapers, choose from these three leading brands:

FabriTac Self Adhesive Printable Wall Fabric - an easy to apply self-adhesive wallpaper that is re-movable, re-useable and re-positionable.

Hewlett Packard Ultra Smooth Wallpaper - this easy-to-install wallpaper is pre-pasted, so just wet the backing and apply to the wall. It's a flame retardant, strippable, pre-pasted wall paper with an ultra-smooth finish.

Digimura Smooth Wallpaper - a paste-the-wall not the wallcovering product that is clean and simple to install and won't damage surfaces when it is removed.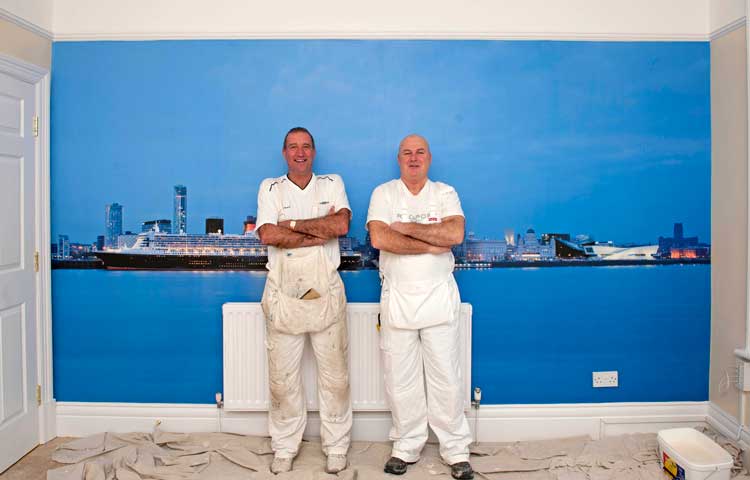 Can I See A Sample Of Wallpapers?
We have produced free printed samples of all currently available custom wallpaper media. Each wallpaper sample has a full colour image for you to evaluate colour saturation and density.
Free File Checking Service
Not sure if your file is suitable for printing? Just upload your image file, state your preferred wallpaper print size and we will email you back a free report on your image file's suitability to print at that size and to highlight any other issues that may effect the quality of your wallpaper
Can I See A Proof Of My Image On Wallpaper Media?
If you wish to check the quality of your image file on your chosen wallpaper media, just select the Print Wallpaper Proofs Only checkbox on the order form. You will receive two proofs printed on that specific wallpaper media. The first proof print is a scaled down version of the whole layout so that you can check the overall colour. The second proof print is a section of your image printed at 100% of the desired final print size so that you can inspect the detail.
Sourcing Images or Illustrations for your Wallpaper
The following image libraries are recommended as they provide quality imagery, often with high resolution for large wall graphics. Images can be purchased direct from these libraries and it is advisable to obtain the highest possible quality image to ensure the best possible print quality.

Shutterstock are our preferred image library suppliers. By clicking here you will be able to browse Shutterstock's site and choose from over 11 million images. Please note that some images available from image libraries may not be large enough for custom printed wallpaper. Just tell us which image file you are interested in and we will check with the library for you.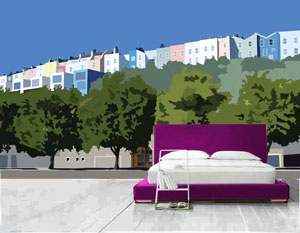 General Photography,
Illustration and Graphics:
Panoramic Speciality sites: