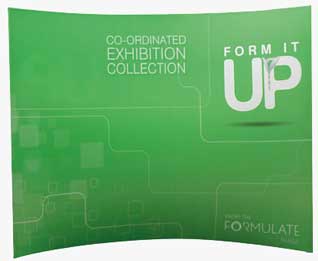 Formulate Horizontal Curve
The 3 metre Formulate Horizontal Curve is a large free standing display wall system that looks spectacular with its sweeping lines and large visual graphic area.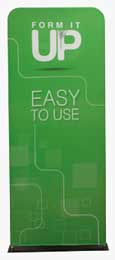 Formulate Monolith
Tall and imposing, the Monolith 900mm fabric display is guaranteed to grab your attention. Seated on a heavy metal base, the Formulate Monolith promotes a strong brand image.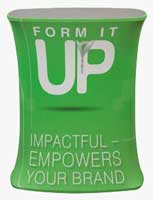 Formulate Counter
This rectangular counter has a base and top supported by four poles. Tensioned fabric sock is attached using silicone edged material.