Digimura Custom Printed Wallpaper
Digimura Smooth Wallpaper with Your Design or Image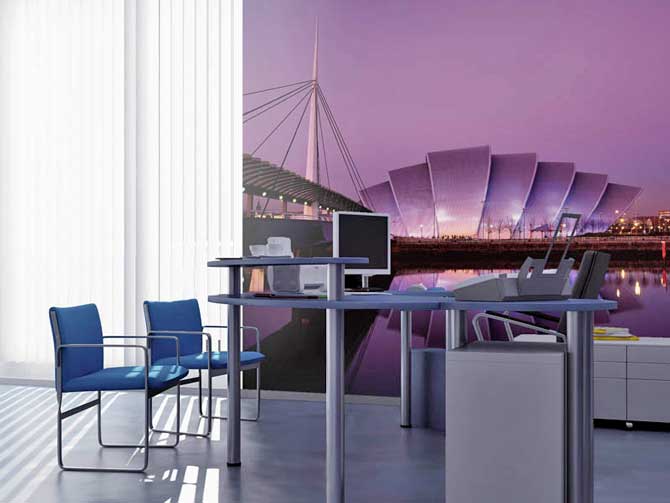 Digimura Smooth is a unique wallpaper product that has a satin non-textured finish. This is a commercial wide-width fabric backed vinyl printing base that has been specifically developed for digital printing by Muraspec, Europe's leading wallcovering manufacturer, and as such, is fast becoming the discerning professional's choice for short-run, superb quality, easy to put up and take down, high impact, commercial wallcovering.
Designers, architects, and specifiers love it for its second-to-none commercial fire rating; its high quality look and feel, and for its stunning digital performance. Those tasked with installing Digimura love it because it is a paste-the-wall not the wallcovering product that is clean and simple to install and won't damage surfaces when it is removed.

Approved Fire Rating - manufactured with a special fabric backed base which is optimised for digital printing, our digitally printed wallcoverings also come with Class O and BS476 Class 1 fire rating, even when printed.
CREATE YOUR OWN CUSTOM WALLPAPER
You can upload your image or design file and let us know about your mural plans. We will evaluate your file at the wall size you specified and get back in touch with more details and prices.
Upload your file (JPG, TIF, PDF, AI, PSD, EPS)
Complete enquiry form
Response within 24 hours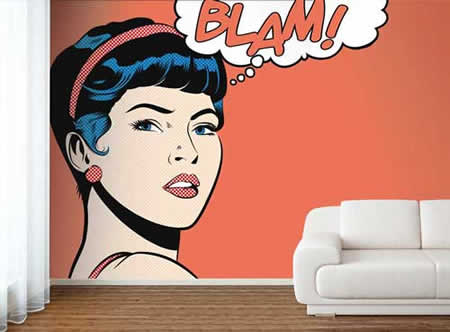 I am so impressed with the service at Redcliffe Imaging, my wallpaper arrived perfectly on time with great quality of print. Thank you, I will recommend you to anyone! - Laura Shelley

Read more on How To Apply Your Custom Printed Wallpaper

Download a copy of our Digimura wallpaper hanging instructions

Download a copy of our Digimura technical specification
Commercial or Public Spaces
Simple to install, remove and replace, Digimura digitally printed wallpaper is the discerning designer's choice for dressing any public or commercial space with bespoke style. It represents a veritable revolution in digitally printed wallpapers that will change the way you think about dressing any space with digital imagery...
Digimura is being introduced to a diverse range of discerning professionals working with public and commercial spaces, and as an example of just where it can be used to great effect, we have listed a below just a few of the environments that Digimura custom wallpaper would be absolutely perfect for:
corporate branding
company reception halls and meeting rooms
interior promotional walls
cinema and theatre foyers
promotional panels in retail outlets
exhibition walls for trade shows
ambient interiors in cafes and restaurants
hospital/doctor's waiting rooms
creches, nursery schools, daycare centres
sports club reception halls
museum and gallery foyers
car showrooms and sales centres
reception areas in health clubs, clinics and spas...