Fine Art Giclee Printing Service
Giclee Printing Service For Artists, Photographers & Illustrators
Many self publishing artists, photographers and other creative people use our giclee printing service to create fine art, canvas or photographic prints from their original digital files or artwork.
Prints are imaged using archival pigment inks for long life. Giclee fine art printing offers one of the highest degree of accuracy and richness of colour available in any of the reproduction techniques. The visual quality of the print result is extremely high with seeming continuous tone prints without dots, lines or barring.
Using the latest imaging equipment and profiling technology, we print with archival quality pigmented inks onto various media including canvas, fine art and photo-base papers. The inks are UV stable and offer a lifespan of 100+ years. Printing at 1200 dpi using a 12 colour LUCIA archival pigment ink system gives you superb colour accuracy, excellent colour graduation, expression and accuracy with the broadest colour gamut in its class.
I received my package today and wanted to tell you that I am overjoyed with the beautiful print quality. I've never seen my artwork look so stunning! The bamboo print has an ethereal quality that lends itself amazingly well to oil...it almost looks like the original! - Phoebe Thomasson.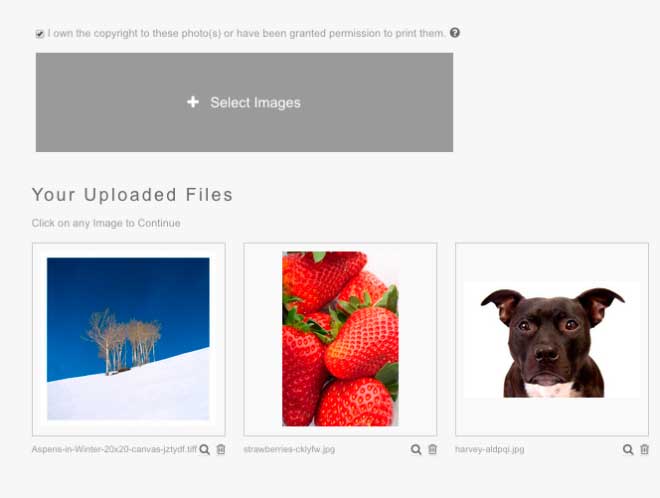 Easily upload your image files
Choose a print size
Preview and crop your image
Choose your fine art print media
Create an account or just use the fast checkout
Giclee Fine Art Print Media
Using the very best fine art papers, your original artwork can be reproduced as a limited edition Giclee Fine Art Print. Our fine art papers are sourced from these three world famous paper mills - Hahnemuhle - Canson and Arches - St Cuthberts Mill.
I have been working with Redcliffe Imaging for a number of years and they have consistently deliverted superb quality prints for us. Not only is the work they produce outstanding, but they are a friendly group to know. Reliable and professional, Redcliffe Imaging is without doubt, the only company I would use in the UK to deliver what I want - Howelljones Photography.
Greeting Cards and Postcards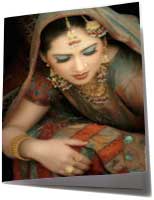 Order your Greeting Cards complete with envelope and acetate sleeve. Create your custom printed greeting cards which are finished by hand, creased down the centre, folded and sent with a bright white envelope ready for you to use.
Greeting cards of your artwork are a cost effective way to market your work to a wider audience. You may be able to find places to sell your greeting cards such as art and craft fairs. Try craft shops, book shops and galleries that already carry greeting cards and ask if they will also accept your cards for sale. You will soon have a good idea about which design sells best.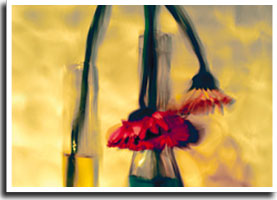 Postcards are a very valuable way of marketing your images or artwork. You can use postcards to keep in touch with previous customers and let them know, with a personalised message, about new work or upcoming exhibitions of your work.
Don't forget to include your web address and contact details.
NEW - Fine Art Business Cards
Like a business card, your Mini Greeting Card will tell people your name and provide potential buyers with a way to contact you.
You can use your Mini Greeting Cards to hand out at your next art event or exhibition, to keep in touch with previous customers and let them know, with a personalised message, about new work or upcoming exhibitions of your work.

Mini Greeting Cards - Make Your First Impression Count
Redcliffe Imaging - Accredited Fine Art Printer

Redcliffe Imaging is a Fine Art Trade Guild Accredited Printer. Only prints by members of the Guild conforming to Guild Standards can use the Guild logo. The Guild sets standards for print publishing in order to protect the interests of the public and maintain confidence in the publishing of fine art. Artists, publishers and fine art printers are encouraged to promote their high production standards and the integrity of their limited editions by following Guild Standards and should ideally be used in conjunction with BS 7876:1996.

Redcliffe Imaging has been accredited as a Certified Print Studio by Hahnemuhle FineArt. The experience in preparation, presentation, storage and conservation of prints at Redcliffe Imaging were audited by Hahnemühle FineArt and Redcliffe Imaging has now been accredited as a Certified Print Studio. The benefits of being a customer of a certified print studio means consistent quality in all production steps and the assured archivability of all prints. This means that you will receive reproducible consistent print quality by trained employees.
Redcliffe's Banksy Rat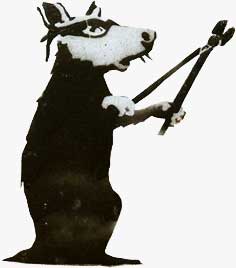 Redcliffe Imaging was first established in 1983 offering film processing to professional photographers in Bristol and the South West. For twelve years up until 2003 Redcliffe was based at 176-178 Easton Road, Bristol.
As part of our service to professional photographers we provided what was known as the Night Box, a secure box locked with a heavy duty padlock from which photographers could collect their processed film after hours.
It was on the outside of this Night Box that a mysterious rat appeared one day -
Banksy's Night Box Rat.
Why Make Giclee Fine Art Prints?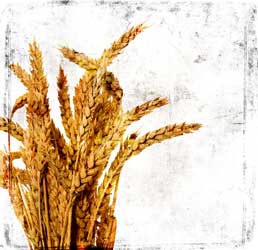 As any artist who sells their own work knows, once your pride and joy is gone, that's it. Now imagine if you could reproduce some of your more important pieces on demand and then sell them as very high quality art prints, often on the same media the original was produced on. Suddenly you have opened up endless possibilities for increasing the revenue from your work. Giclee fine art prints made from your original artwork, as an open or limited edition print, is another way to market your work.
One advantage that digital printing offers to the artist and publisher is that the edition can be printed on demand as print orders are received. Giclee images reproduced from your original paintings, watercolours or drawings are recorded as a digital file and can be produced whenever required. An archived copy of your image file can be kept for you to call off single or multiple copies at any time, this enables you to avoid the high cost and risk of producing a complete print edition all at once.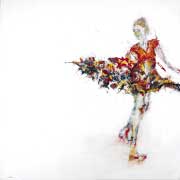 One of the biggest obstacles for many artists is how to price their work, too high and it may never sell, too low and you lose valuable income. In an attempt to make their work more affordable, whilst still maintaining very high levels of quality, many self publishing artists and photographers now make use of giclee printing as a way to produce their art prints. They have found that it allows them to reach a greater section of their potential market, people who would otherwise never invest in expensive original art works.
Many artists have already established a way to sell their Giclee prints by various means, including art exhibitions, local art galleries, markets or street stalls. In an attempt to increase their exposure and sell more work, some artists have published their work on web galleries like Artspan home to 2,700 artist, artisan and art photographers; some artists even set up their own web sites to help market their work. In truth there is no one way that will work for everyone, you have to spread your marketing efforts as wide as possible to achieve a result and this can be very hard work.
Check our article on selling and marketing your giclee prints, it will help you assess the steps you need to take to successfully sell your work.
How are Giclee Prints made?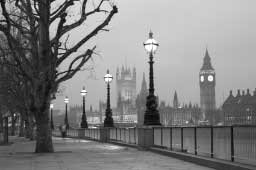 Traditionally, artists have used offset lithography and screen-printing to reproduce runs of prints, both these photomechanical methods of reproduction use plates or screens.
Giclee Printing refers to a printmaking method that involves using a digitised image outputted from a computer to a large format inkjet printer. The term "giclee" is derived from the French for "spray" and was first coined by Jack Duganne, a printmaker, to represent an inkjet-based digital print used as fine art.
To qualify for the title of a "giclee print" it should be made on archival quality coated paper, and printed with pigment based archival inks, which are UV stable. The Fine Art Trade Guild has set minimum standards for a giclee print - it must score 6 or greater on the Blue Wool Scale for light fastness, and be between 7pH - 10pH, on a minimum substrate of 250gsm.
The quality of the paper or canvas used in a giclee print is very important. Fine art paper mills such as Hahnemuhle, who have been producing mould made artist papers for over 425 years, have an extensive range of fine art papers used in giclee printing. The final result will be a superb giclee print, often on the same media as the original artwork.
To achieve a very high standard of colour reproduction with neutral greys, a typical giclee printer will use a twelve colour pigment based ink set, comprising of red, blue, green, grey, photo grey, cyan, photo cyan, magenta, photo magenta, yellow, regular black, and matte black. A giclee print made using pigment inks can be lightfast for up to 100+ years, but this depends on factors such as paper type and storage conditions. By using pigment based archival inks, the archival properties of a giclee print are significantly higher than traditional silkscreen or litho prints.
Scanning or Digitising your Artwork
The first step is to digitise your original painting or artwork. A very high quality scan is made that accurately captures all the colour and detail of the original. Good colour management in the form of ICC (international colour consortium) profiles of the scanner, computer screen and printer ensure that the final print is as close as possible to the original for colour and density.
Once the scan or digital file is made, you can print on demand - order as many copies or as few as you wish. You are not committed to the high quantities or costs of offset litho printing and therefore cut down your costs by only printing what you sell. You don't have unsold prints to store, and you also have the option to print your work on different paper types and at different sizes.
Print Quality
What sort of problems might an artist expect when choosing to produce a giclee print from an original artwork? There are only two issues to be concerned about - scan quality and choosing the right media to print on. Getting the scan right is probably the most important factor in the whole process, there is an old saying in the scanning industry - rubbish in, rubbish out - in other words if you start with a poor quality scan then you will be disappointed with the final result.
Free File Checking Service - Not sure if your file is suitable for printing to a certain size on your chosen media? We offer a free file checking service for all self publishing artists and photographers to check your file's suitability to print to a stated size and to highlight any other issues that may effect the quality of your print. Just upload your file to our print server. We will then evaluate your file at the print size you specified and report back our results to you.
Techniques to Enhance your Giclee Print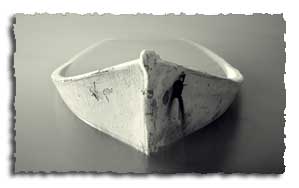 By adding some decorative detail or features you can enhance your giclee print or canvas to make it special. Some artists like to paint over areas of their giclee print with opaque or semi opaque media to create a unique effect. One method is to use an acrylic texturing gel onto your giclee print or canvas to give that "original" oil paint look. This dense milky white, water based gel is applied with a brush and dries to a clear, natural brush stroke appearance. This over-painting technique creates a fantastic textured look that also increases the contrast and saturation of the image, as well as adding some additional scuff protection.
Torn or Deckle Edge Effect - Another interesting effect is deckled edges on a fine art print, it resembles the feathery edge of handmade and mould made paper, which has a natural deckle and is the result of the natural run-off of wet pulp when the paper is made.
This can either be done by hand and involves ripping the borders to create the effect or there are Photoshop techniques for creating torn or deckle edges around your image.